When you encounter a bad sexual experience, do you stop it or do you endure it?

Bad sex happens to everyone, but it's how you handle it that groups you into 3 different personalities.
1. You stop the bad sex from going any further and become the teacher. You instruct your little heart out until you reach full orgasm. You either repay your partner for doing a good job or not, but it's mostly about you and any future partner they might lay their future knowledge on.
2. You stop the bad sex from going any further and ask the offending party to leave. Or you get up and leave. You might add something classy like, "I'm sorry but you are really horrible in bed, please leave."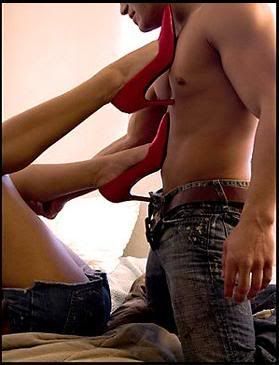 3. You endure it. You endure it and hope to god that they finish quick and get the fuck out. Then you never ever ever call them again.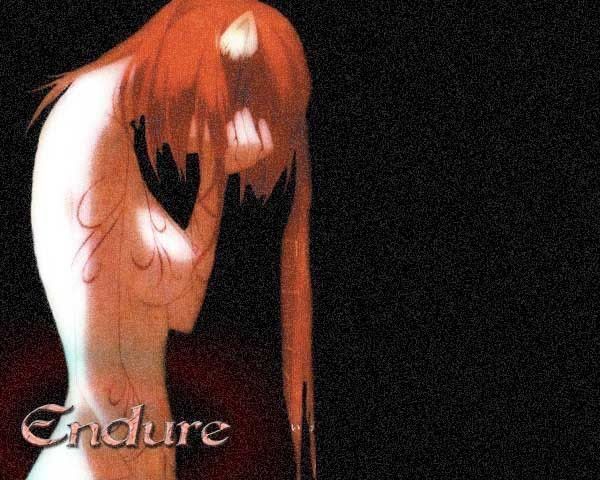 Which one am I? I have to say that in (both) those situations, I've been number 3. I don't like confrontation. Plus, guys are super sensitive to constructive criticism, i.e. will start calling you a bitch and basically throwing a big hissy fit if you try to tell them they suck in bed and to gtfo. So yeah. I'll just lay there and take it. Bored out of my mind. Thinking about who I'm going to call the minute Mr.BadLay leaves to chat all about the horribleness of it.
Awesome clip from the movie Waiting, please click to admire my hero Serena for shutting down Monty
In my bad sex experiences, they were both similar in sexual style.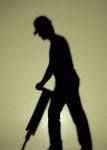 The first happened when I was 16. I had been flirting with a guy for a while and knew I was going to make my move at a party later that night. I even told him and my mother both that I was going to lick him. I cant remember why that was my brilliant "line" but it worked. I doubt it really mattered what I said since I was 16 and willing. Anyway, we started making out at the party and he eventually led me to some empty house that was being built near the field where the party was. (It might be a southern thing, but field parties or pasture parties are one of 3 main party places.) Luckily the house had just been carpeted, so the sex wasn't too uncomfortable. Well, that is, until the, um... jackhammering began. That was his technique. Rapid, shotgun like humping from behind. A steady rhythm with no real feeling. I felt nothing. He actually came twice within about 10 minutes. It was the biggest joke ever. My thought the entire time was "I've waited for SO LONG to have sex again and this is it? Really?!". Afterwards we pulled our pants up and went back to the party. I went into that situation with the intention of it just being a one time thing, and I left the situation wanting it to be a wish-I-could-go-back-in-time-and-never-experience-that thing. Incidentally, one of my friend's ended up dating him soon after that and after comparing notes, her best sexual experience was also my worst. So to each their own. Also, she probably has a very shallow vagina.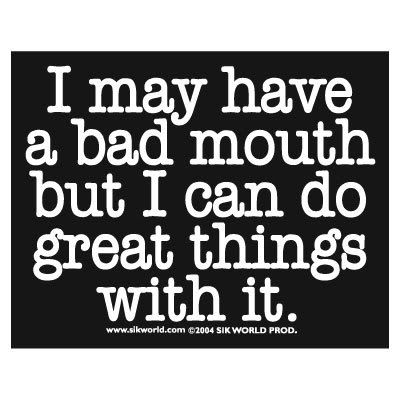 My second bad sexual experience a few years after that. I think I was 19 or 20. My longest relationship had just ended and I was newly single with my own apartment for the first time. I ran into an old employee one night at work and gave him my number so he could come over after my shift ended. I wasn't super attracted to him, I just wanted to have fun and it was the first time I had given my phone number out with the intention to hook up 30 minutes later. I rushed home and picked up a little bit, feeling excited. He called and I gave him directions. Once he got there, it was strictly hit it and quit it time. I'm not sure if the door was shut all the way before he started kissing me. I like aggressive guys so this looked like it was going to be a really great night. But no. I realized very soon why he was so aggressive. He had to make up for his very tiny penis. I was shocked. Seriously. Now, it's not like I've dated black men and am just use to a rather huge, er, lifestyle. I'm not. So that was let down number one. Then the sex. Oh the sex. Much like in the first story, dude only had one technique. Rapid fire. You know the saying, "fuck like rabbits"? Well, that's all I could picture in my head since I was experiencing the literal version of that. He actually humped me so fast and hard that I kept falling off the bed. It was ridiculous. Thank god that it was over quickly. Thank god he had no class and jetted out of there immediately afterwards as well. Needless to say, my phone "lost" his number before I lost sight of his taillights.
Now, maybe if either session had gone on for more than 20 minutes, I might have stopped them and said something, but thankfully it was over before I had the thought process to even begin to think of something to say. I suppose I should be thankful that they were also selfish and didn't want to please me. I might have laughed at the mention of such silly notion. Well, no, I take that back. The first guy was and is a sweet guy. He did ask me if I came, which I promptly lied and said yes to. I don't like hurting feelings. Well, unless it's funny, and the only joke was on me those nights.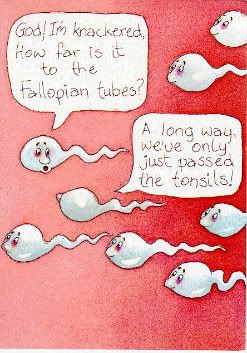 So what turns me on? Well, that's a completely different blog, but I'll just leave you with a few words: rope/violent/roughplay/slap and this song that is on my "songs to strip&&fuck to" playlist: